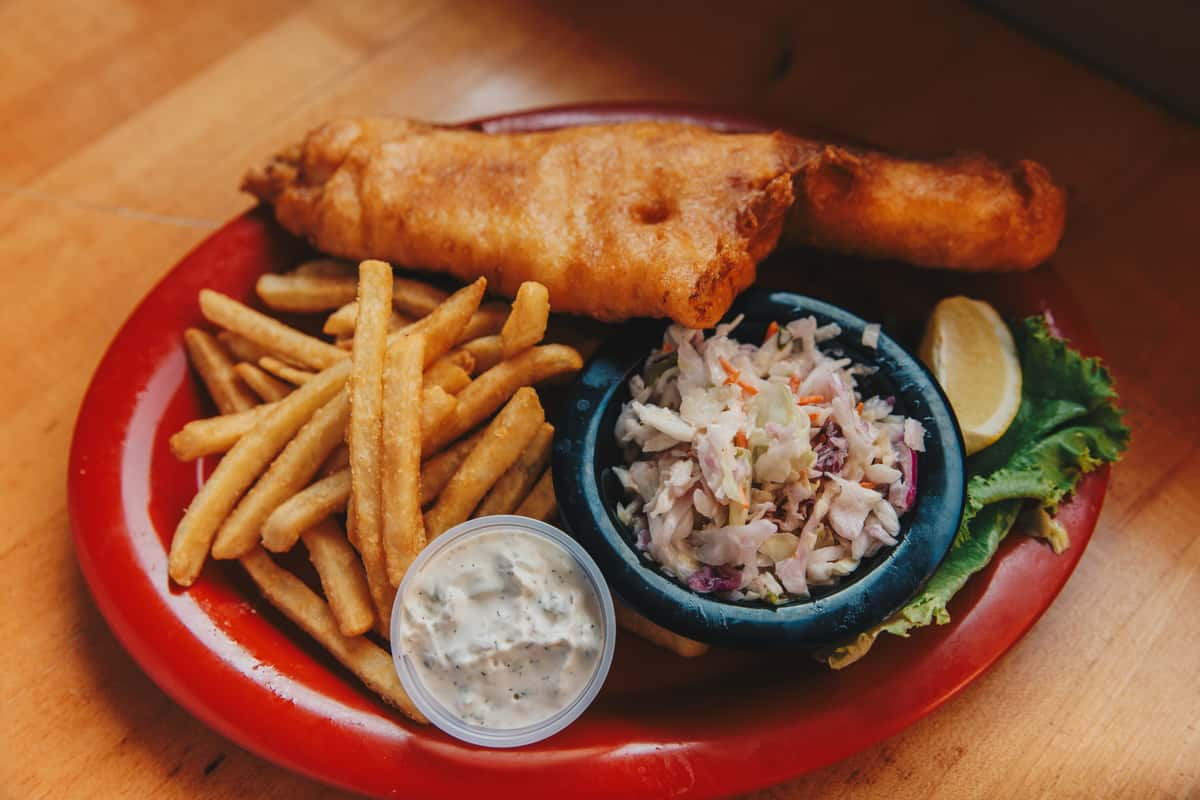 Check Out Our
Menu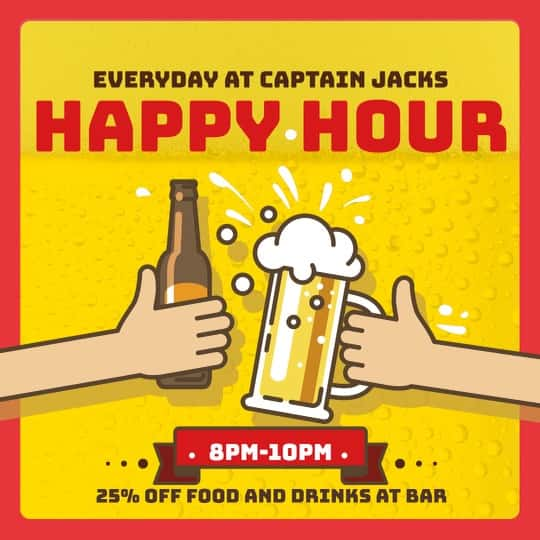 HAPPY HOUR
Become a VIP
Get wings based on your age! Sign up to receive our Wing Special on your next birthday!
Menu
Sides
Add a side for $4.79
Add Meat Hot Sauce +$1.59 | Add Gravy +$0.99
The Captain's Pizza
Pizza Toppings:
Artichokes, Bacon, Crispy Chicken, Banana Peppers, Jalapeno Peppers, Mushrooms, Olives, Onions, Pepperoni, Green Peppers, Pineapple, Roasted Red Peppers, Sausage, Tomatoes, Ranch, Cheddar Cheese and Blue Cheese

Sauce Options: Marinara, Garlic Butter, Mild, Hot, Mafia, Country Sweet

12" Cauliflower Crust and Flat Bread Pizza + $1.50 per topping | Large 16" + $2.00 per topping
Captain Jack's Famous Sandwiches
Served with your choice of French Fries, Mac Salad, Tater Tots, Cole Slaw or House-made Chips

Add Ons:
Mild Cheddar, American, Swiss or Creamy Blue Cheese + $1.00 | Add sliced avocado +$1.99
From Our Grill
All Choices are served on a fresh Brioche roll or Gluten-Free Roll that comes dressed with lettuce, tomato, and pickle. Comes with choice of French Fries, Mac Salad, Tater Tots, Cole Slaw or House-made Chips. Add sliced avocado +$1.99.

Choose From our fresh and juicy ½ lb. Angus beef burger, 6oz marinated chicken breasts, Turkey burger or Beyond burger. Then Pick Your Option from Below…
Dinner Sensations
(AVALIBLE AFTER 4P.M.) 
All dinner selections include two side choices. (Unless otherwise noted) 

Side Choices: French Fries, Tater Tots, Sweet Potato Fries, Mashed Potatoes, Breaded Onion Rings, Baked Potato (after 5:00pm), Mike Garlock's Bass Kickin' Beans. 
Add Gravy + $0.99 | Add Meat Hot Sauce + $1.59

Add Ons
Shrimp 6oz + $10.99 | Scallop + $13.99
Little Pirates
Kids 10 & Under
Includes french fries or apple sauce and 10 oz drink
Weekly Dinner Specials
After 5:00 pm

New!
We cannot guarantee that anything we serve is completely gluten-free. We do not have a gluten-free preparation area.

Customer Pricing Note
All of our menu prices reflect payment with a credit card. If you choose to pay with cash you will receive an immediate discount on our pricing.

Thank you for your business.